issue
#1
march '18


Genesis Breyer P-Orridge.
Artist, musician, occultist.

William Basinski.
Experimental composer.

TJ Hustler.
Earlier synthesizer modifer and home-recording musician.


SOLD OUT.

Companion work: 11in X 17in William Basinski aerial photo (courtest of Basinski).




Breyer P-Orridge
Before, during, or after consuming this interview, please seek out and bookmark the contributions of Throbbing Gristle, Psychic TV, Thee Temple ov Psychick Youth, and COUM Transmissions. This will contextualize our swim around in the swells of William Burroughs, Brion Gysin, the intra-generational role of The Creative, the efforts of 1960s communes to unlearn and go beyond, the last taboo of privacy, conundrums in technology, The Stones before and after Brian Jones, reincarnation, mediums, proto-Ouiji, pandrogeny, love, being declared medically dead thrice, a familial account of the evacuation of Dunkirk, and more. There's a sort of magical daze after reading this that you should enjoy uncritically.

"There's a phrase quaquaversal. It's a geological term and it means pointing in every direction simultaneously. It's about crystals. There's another word, centroclinal, which is defined in the dictionary as the opposite of quaquaversal. But you can't really say: not pointing anywhere, not at all, never did or didn't, doesn't, not, nothing [laughs]—right? So [the commune] had this basic idea that some humans are quaquaversal. And most humans are centroclinal and don't abruptly change or break social patterns. They just live through them: eat, piss, shit, fuck, have babies, die, and think that they've had a lifetime. Whereas, for me, that's intolerable. When all is said and done, the idea of socially fitting in is so intolerable, we'd rather go up against the government or starve to death then change back to that." -Genesis Breyer P-Orridge


Basinski
I was recently on a flight from LAX to JFK to play a festival. I checked my guitar in at the door of the airplane and waited for a claim tag. When the attendant closed the airplane to take off, I inquired where my tag was, and did my guitar make it onboard? The attendant fluttered by assuring me he didn't have a tag but was sure it was somewhere onboard. A voice next to me peered out from a white brimmed hat and beautiful turquoise jewelry: "Oh, everyone's so goddamn casual these days." And this is how I met the great American composer, William Basinski. Basinski takes us through a journey of '70s Texan wilderness, a stint in San Francisco, and he and his partner's esteemed art cauldrons in New York during the good/bad old days. Basinski is often in his home studio or keeping the airline attendants of the world in check as he crisscrosses the globe with analog tape decks and sounds which have now influenced a generation of sound artists. (Thank you again for the cab fare, Billy.)

Hustler
TJ Hustler is The Preacherman, is Tim Jones, a man who has been quietly making brilliant homemade funked-out dance recordings in the Bay Area for over three decades. Making his way from the farmland of the Central Valley to working as an engineer at IBM, the natural musician was a natural tinkerer, building some of the earliest modified synthesizers and casually performing on weekends in novelty impersonation and ventriloquy acts. Here is a skim through the perils of technology and surveillance, mind control, the modified synth, the Fillmore District's late jazz scene, driving taxis in Vegas, his trademark Universal Philosophy Productions, the first drum machines, and the potential for comets hitting Earth. The Preacherman also 
broke down hand-packaging one of the legendarily rarest self- released records of all-time, fetching a worthy and cheeky $2100 online. Tim welcomed me into his lakeside apartment in Oakland with a gin and juice and wrapped up the conversation with a private demonstration of his latest synthesizer and PA set up. Couldn't have asked for a better Sunday afternoon. He is currently available for bookings worldwide.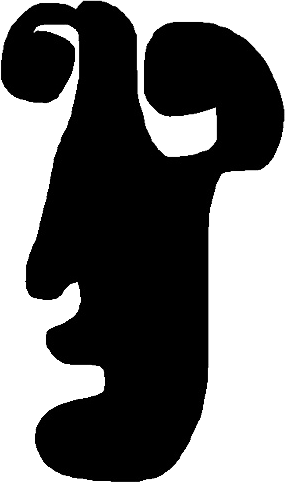 <