issue
#4
july '20


Yvonne Rainer.
Dancer, filmmaker.

Stephen McRobbie.
Musician.

Christeene.
Artist.


Limited and Print-Only. (a mammoth) 148 Pages.
8.5" X 11" bound xerox, comes sealed.


︎︎

Currently sold out.


Remaining copies in the UK in Mono, Glasgow.



Companion work:
20in x 14in double-sided, black-and-white newsprint poster of Rainer's home studio wall, and an early and unpublished image of the Pastels live in Glasgow.


RAINER.
The pure movement rebel who changed ideas of dance and film forever. We step through the post-modern historical mirror into a San Francisco and New York which is barely recognizable today, shuffling quickly through the Beats, Italian Anarchists, the human kindling of the acclaimed Judson Dance Theater, stone butches of Midtown, incremental Lesbianism, veering between being cruised by women in Berkeley in the '50s to hitting the dance floor of the Clit Club in the '90s. Rainer is truly the guidebook, the thermometer, the map, and the search light. Complete with a detailed portrait of scraps, notes, mementos, and records from Rainer's home studio.


McROBBIE.
The egalitarian leader of The Pastels, a band so important you've maybe become immediately angry that we've reduced them to "a band". We take an epic and thorough walk through the streets of Glasgow with Stephen McRobbie (via telephone), a frontman who has exorcised as compelling of a sound as an underground scene, influencing musicians and non-musicians across continents and generations. From his early days clothed in equal parts leather and sweaters, we run through McRobbie's instincts on cheap fashion, creating 'unofficial' products, local messiahs Orange Juice, mass gatherings of spiky haired punks on Saturday afternoons, charting an alternative map of the Scottish city, creating the unofficial un-philosophy of Pastelism, local music and food complex Monorail, protest wear, club nights, the potential of various record labels both half-baked and fully-cooked, and much more. This story is lined with a pleasing and dizzying collection of unpublished images, classic portraits, and other printed traces of Pastels history all for you to flip through, tear out, and xerox the night away with.

CHRISTEENE.
If you've seen Christeene perform you've likely bisected your world into a pre- and post- categorical understanding. We take a page from Christeens' musings that if we can't describe what it is that she does, then don't try. It is truly indescribable. All you know is that you're watching and you're listening to a self-identified creature "from the dirt" who stands before you in a thong with a balloon strategically placed in the rear section, speaking the absolute cultural reckoning gospel in a way that we have never needed more than now. Hot off her takeover of the Barbican and the Centre Pompidou, she sprinkles some wisdom and trash from her luggage in these fine pages.


Special thanks to Yvonne, Stephen, Christeene, and proofreaders Jenn Pelly and Denise Lillian.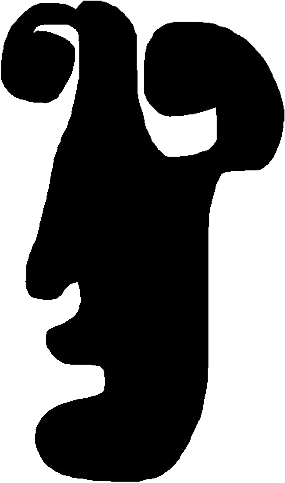 <