issue
#3
april '19


Companion work:
29in x 20in double-sided, full-color newsprint poster.



MARTIN REV.
The musical frontiersman breaking pop over the head since the 1960s, most noted for the ground-breaking sonic duo SUICIDE; we walk through the living theater of punk, the roots of rock and roll, jazz haunts, and using the synthesizer to destroy and rebuild New York City for decades.

TOBI VAIL.
The writer, thinker, drummer featured in countless bands, including the newly-touring BIKINI KILL; we explore the before-after-now of the Pacific Northwest independent music scene, manifestos for girl youth power, the radio station as destination, destiny lurking inside sandwich shops and bodegas, exporting oneself and ideas to England, and the crystalized vision of The Go-Gos as life force.

PHEW.
The avant-garde vocalist, musician supreme has been everywhere and nowhere over the past decades. From her home in Osaka, Japan Phew has managed to translate the powers of her own germination in punk rock during a fated trip to London in '77, to the German sounds of the '80s [see: CAN, D.A.F., Einstürzende Neubauten, Moebius, etc.] to the shores of the Shibuya style in the '90s, all culminating in widely-celebrated solo albums at home and abroad. Most recently Phew appears as a collaborative wave alongside The Raincoats' Ana Da Silva on their new Island LP. We find out what it was like to know Kraftwerk in your bones as teenager and many other skeletons within such a unique musical figure.


Special thanks to Martin Rev, Divine Enfant, Hans at fromthearchive.org, Tobi Vail, and Phew for the imagery.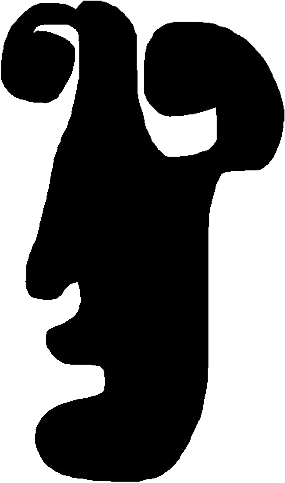 <