Jenna Thornhill's Challah Calendar
Jenna Thornhill
Musician, artist.


Limited calendar: signed, numbered, sealed. Spiral-bound, full-color, Jewish Year 5781 (Gregorian September 2020-21).

︎︎
Sold Out


Challah Special Edition: one calendar plus a unique, apprx. 4in x 4in preserved challah sculpture (selected at random) strictly limited to 10 editions.
︎︎︎︎
Sold Out






Shipping out mid-Sept. 2020
Free Shipping USA (only, sorry!).




What better way to say 'goodbye' to 2020!



Jenna Thornhill is a San Pedro, Calif.-based artist and musician. Cradled in her long history of ground-breaking music groups (here, here, here and here), Thornhill has exhibited jewelry-making, visual work, and now, a prolific adventure through sculpture via the medium of challah bread. Thornhill maintains that creating sculptures during the weekly ritual of bread-making traditional to her Jewish ancestry actually came from a need for sanity-tasks during a divorce. It became gradually clear that these delicate, edible creations were more than a Friday night activity-- they were works of art in-total.


In 2019 Thornhill began laboriously experimenting and testing materials for casting these works-of-flour in preservation. Additionally, she explored kitchen-pantry items for natural, edible coloring (i.e. beet root, coffee, et cetera).


The subject matter contained within these 12 highlighted works (plus dozens of thumbnails of challah-chainsaws, challah-snakes, and beyond) are distinct objects of Thornhill's visual armory as well as the semi-urban port town of San Pedro, California (~24 miles from downtown Los Angeles): from the natural landscape of coyotes, octopuses, pelicans, seagulls, kelp bass, to man-made signage recommending escape routes from riptide currents in the ocean. Her work spans the southland in nuanced ways: impressions of personal objects from her native San Fernando Valley (her mother's mobile-sketch kit featuring a surreal self-portrait) to renditions of wild, improbable burros running free across highways in the Inland Empire (true story).


Thornhill's work in the Jewish-medium of challah is then presented in a dual Jewish/Gregorian calendar, fittingly. In the calendar's introduction, Thornhill remarks that the former type of calendar could most easily be obtained at several Los Angeles-area Jewish cemeteries. Thornhill's personalized version features among Jewish holidays, radical anniversaries of liberatory events, radical holidays, jazz saxophonist signficance, and other sub-cultural signposts. Thornhill's "special challot" are works of delicate permanence, evolving, existing, and perhaps decaying on another timeline unknown to any ancient or modern year-keeping method.


Please keep an eye out for a post-Covid exhibition of Thornhill's works. In some way, somehow, some time these irresistible works will be on display.

Each calendar is sealed, numbered and signed by the artist, with a hand-stamped QQQ imprint.
A very special (limited to 10 editions) version is available with a unique (selected at random) approximately 4in x 4in preserved challah sculpture companion piece is also offered.


So long, 2020! ︎

-Jess Scott


︎ See more: Jenna Thornhill's ︎.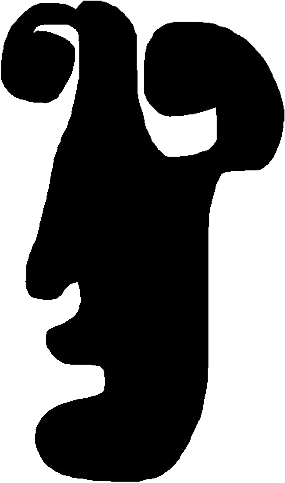 <